The drive was an easy cruise down the interstate and along the Pennsylvania Turnpike. Finding the campground was somewhat of a challenge, but we eventually got pointed in the right direction.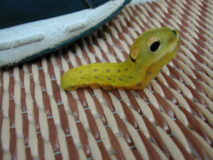 The countryside changed again to mostly rolling hills, farms and wooded areas. The pine trees are gone and we are now in the land of leafy, tall trees. The farms and towns remind Jeanne of Eiterfeld, Germany. Clearly, every square inch of property is tended in some fashion. This is Amish country and the communities seem prosperous. There really are horse-drawn buggies on the roads here, which is challenging for motorists. On the one hand, you need to get around these "Farm Vehicles", but on the other hand, you don't want to frighten the horses. On the hilly roads, the buggies seem to appear out of nowhere.
The campground is far from the Turnpike accessible by small country roads and is mostly situated on hillsides. We pulled in, hooked up, kicked back and planned the next few days.